Newsletter
February 2023 Newsletter
Dear Friends and Neighbors,
The Lunar New Year is traditionally a time of year where Asian-American families come together to honor their ancestors and to wish for prosperity and good luck in the coming year. Whether you rang in the "Year of the Rabbit" or the "Year of the Cat," I wanted to take the opportunity, at the start of our monthly district newsletter, to wish a belated but very happy Lunar New Year to all of our Asian-American friends and neighbors.
Among those who celebrate it, it's often said that the first days of the Lunar New Year will set the tone for the year that will follow. Its proximity to the Lunar New Year added additional weight to the devastating tragedy in Monterey Park that struck the AAPI community on January 21st. My heart and condolences go out to the victims, their families and all of the Asian American communities across Southern California who were denied the happiness, warmth and laughter which are normally associated with this festive holiday and all of its attendant rituals and celebrations.
Gun violence remains a scourge across this nation. Nobody, not least seniors in the midst of what should have been a joyful celebration, should ever have to live in fear of such horrific violence.
As the community works its way toward recovering from the tragedy in Monterey Park, here are some local resources that are available free of cost.
As always, if I may be of assistance, please don't hesitate to contact my office at 714-525-2342 or https://sd29.senate.ca.gov/contact.
All the best,
Josh Newman
Senator, 29th District
Bill Introductions
My legislative team and I are in the last phase of finalizing our 2023-24 bill package as the February 17th legislative deadline for bill introductions draws near. Next month's newsletter will include a full list of all of the legislative measures submitted, but for now here are some details on a few of the first proposals that I've introduced.
My first bill of this legislative session comes in response to the ongoing drama around George Santos who, in the aftermath of his election to Congress, was found to have lied about virtually every aspect of his identity and background during his successful campaign. Under the provisions of SB 248, the DUPE Act (short for "Disqualifying Unscrupulous and Pathological Electeds Act"), candidates running for office in California would be required to submit a filing listing their prior work history, education and any military experience at the time of filing and to attest to its truthfulness, under penalty of disqualification or removal from office, as well as possible criminal sanctions. 
I recently read an article that posited the notion that we're currently living in what the writer described as "the age of the death of shame." You might think that, in the age of the Internet, where seemingly everything is up for scrutiny and debate, a law that provides for the removal of proven liars from elected office might not be necessary. Sadly, the George Santos episode seems to prove otherwise. When passed, SB 248 will ensure that California voters are less likely to be duped by future George Santoses.
Also in the first bills I've introduced is a proposed constitutional amendment to reform California's state-level recall process. SCA 1 is a reintroduction of last year's SCA 6 and has the endorsement of California Secretary of State Shirley Weber and key voting rights groups, including California Common Cause and the California League of Women Voters. Under its provisions, in the event that the recall of a state or legislative official qualifies for the ballot, voters would be asked simply to make a judgment on the fitness of the elected official in question. The second question, in which voters choose from among replacement candidates in the event a majority supports a recall, would be eliminated, and the process for replacement would follow the same steps as currently provided in other scenarios in which a state or legislative office is vacated.
You can read more about these and my other recent legislative proposals on my website.
If you follow these kinds of things, you know that over the past few years California has enjoyed unprecedented budget surpluses. The additional revenue flowing into the state's coffers has allowed California to re-invest in critical programs, expand social services and provide necessary financial assistance to mitigate the many challenges created by the pandemic. As we look ahead to this development and passage of the state's budget for the coming fiscal year, we now find ourselves facing a very different fiscal reality, with a projected shortfall as high as $22.5 billion.
Ebbs and flows in California's revenues are actually to be expected in California, due to the nature of the State's tax system, where the majority of our revenue comes from a fairly narrow cohort of wealthy residents whose income is closely related to the success of the stock and financial markets. When the markets take a downward turn (as they are doing right now), so does taxable income, and by extension, California's revenues.
At the beginning of January, Governor Newsom released a proposed state budget for the 2023-24 fiscal year which takes into account the expected shortfall through a series of spending cuts, to include delays or deferrals of spending authorized in previous years. As the legislature does every year, we use the proposed budget as the starting point for accepting, denying or negotiating the various elements which will eventually be included in the state's final budget, which we're required by law to pass by midnight on June 15th each year. In my role as a member of the Senate Budget Committee, I'm among the legislators who will be part of that process through a series of budget hearings over the next few months, as we move toward the deadline for its passage in mid-June.
As Chair of the Senate Education Committee, I was pleased to see that funding for education has been preserved in the Governor's proposed budget despite declining revenues. I'll continue to advocate for protecting funding for critical educational needs, as well as following through on some of the program commitments made over the past two years, including expanding transitional kindergarten and ensuring support for mental health programs for students in the wake of the pandemic. If you're interested in hearing more on my take on the proposed state budget on education, EdSource compiled a robust list of responses from educational leaders, me among them, from across the state here.
Over the past few years, our State—and in fact, the nation at large—has been continually roiled by what can fairly be described as a rising tide of hate. Misinformation around the COVID-19 pandemic, the recent disconcerting rise of white nationalism, and our nation's long and troubled history of discrimination have resulted in some of the highest hate crime rates California has seen in decades. In response to this devastating surge in hate, I was proud to introduce Senate Concurrent Resolution (SCR) 15 denouncing these hateful acts and commemorating January 28th as "Act Against Hate Action Day."
Hate, and hateful acts, have no place in California. The goal of SCR 15 is to encourage all of us to take steps to be better citizens—both as advocates and bystanders—when reporting incidents, supporting victims and intervening when it is safe to do so.
Nominations for the SD-29 "Woman of the Year" Sought
Each year in March, in celebration of "Women's History Month", the California Legislative Women's Caucus hosts an annual "Woman of the Year" celebration which highlights some of the truly exceptional women across California.
 Last year, I had the honor of recognizing La Habra City School District Superintendent Dr. Joanne Culverhouse as the 29th Senate District's 2022 Woman of the Year, in recognition of her more than four decades of outstanding service.
My office is now accepting nominations for this year's outstanding woman from the 29th Senate District. If you'd like to nominate an exceptional woman leader who has made significant contributions to the community, please click here and fill out the form provided. The deadline to submit is February 28th.

Martin Luther King Day of Service
In dedicating his life to advancing equality, social justice and opportunity for all, Dr. Martin Luther King, Jr. epitomized public service. In honor of that legacy, on January 16th I was glad to be able to join nearly 700 volunteers at the OC Food Bank's annual "Day of Service," where we helped assemble and package nearly 10,000 boxes of food to be distributed for seniors and families in need. It was a privilege to participate in such a meaningful, rewarding experience.
I was inspired by the number of young people, from elementary kids to college students, who spent their day volunteering and learning about the legacy of MLK Jr. Much of this success and impressive turnout is owed to Mark Lowry, the Director of OC Food Bank, who has been heroic in his efforts to ensure the availability of resources and aid to those in need.
The motels along Beach Boulevard which in the 1950s and '60s once supported a thriving tourism economy for families coming from far and wide to enjoy sunny Southern California. As the tourism world changed around them in the intervening years, too many of them have since become significant public safety concerns.
In early January, I was part of a delegation that toured two such motels, which the city of Anaheim recently acquired as part of its broader efforts to redevelop the portion of Beach Boulevard that traverses the city from north to south. Anaheim intends to repurpose these structures, which had become breeding grounds for crimes such as drug sales and human trafficking, for the construction of affordable housing and the attraction of new businesses. Anaheim's initiative, called "Rebuild Beach," is an example of the type of bold and imaginative projects that cities are pursuing to create safe, prosperous and equitable places to work and live. I look forward to collaborating with local leaders on these efforts to transform this otherwise blighted stretch of Anaheim into a vibrant, friendly and well-maintained community.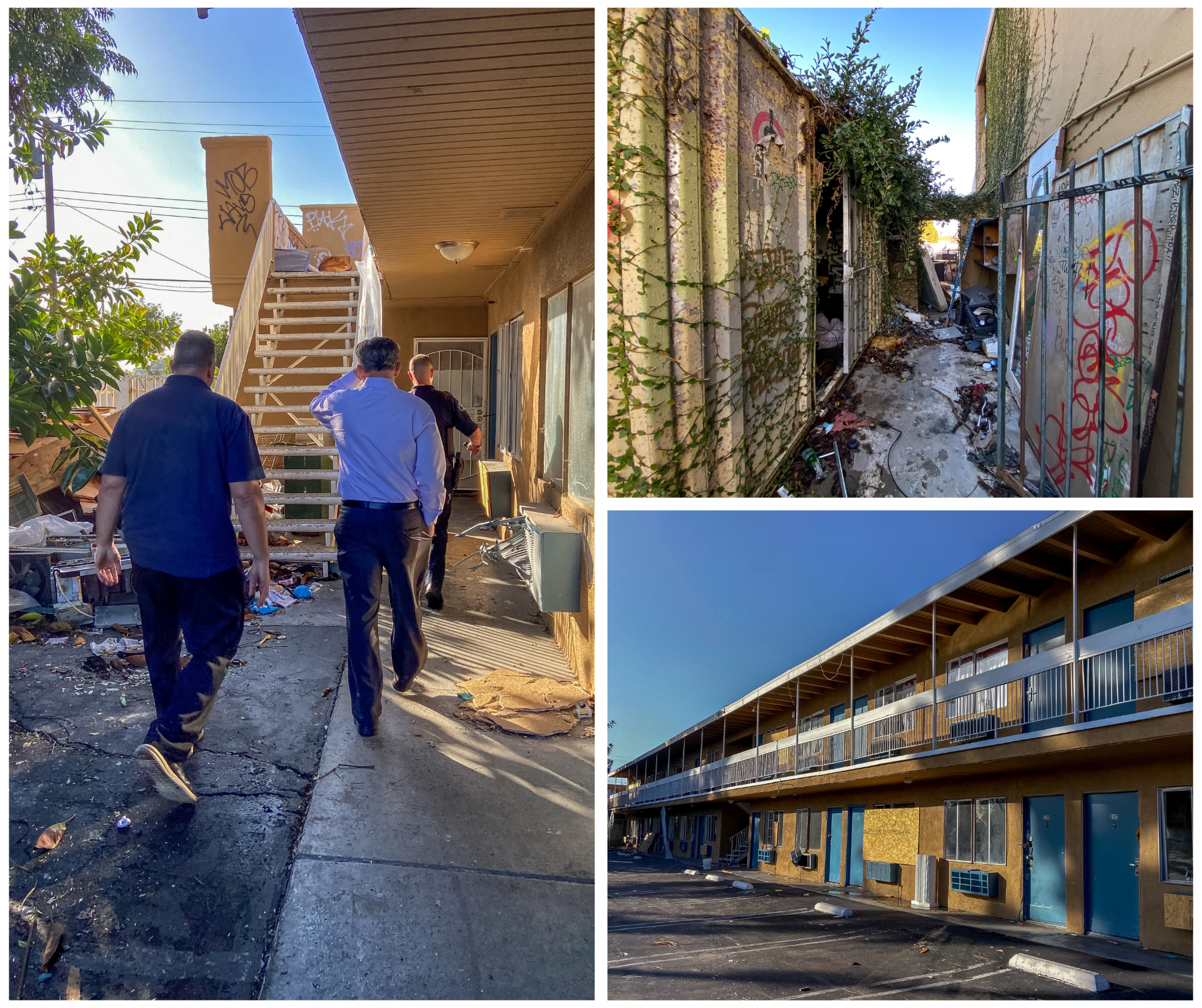 On January 27th, I visited the Clara Barton Elementary School in West Anaheim to learn more about the year-round childcare and early childhood education program which is being offered by the Anaheim Elementary School District (AESD), in partnership with KinderCare. This is just one of the many enrichment options that AESD is developing as part of its Expanded Learning Opportunities Program (referred to in education circles as ELOP). AESD can be very proud to be leading the state in ELOP programs, which currently serves more than half of their student population, many of which are built around partnerships with proven third-party providers which offer wrap-around services, including tutoring services, homework help, enrichment activities, music lessons, access to counselors and more. AESD's ELOP programs represent a valuable and flexible resource for families and are reflective of the district's ongoing efforts to ensure access and equity in the classroom.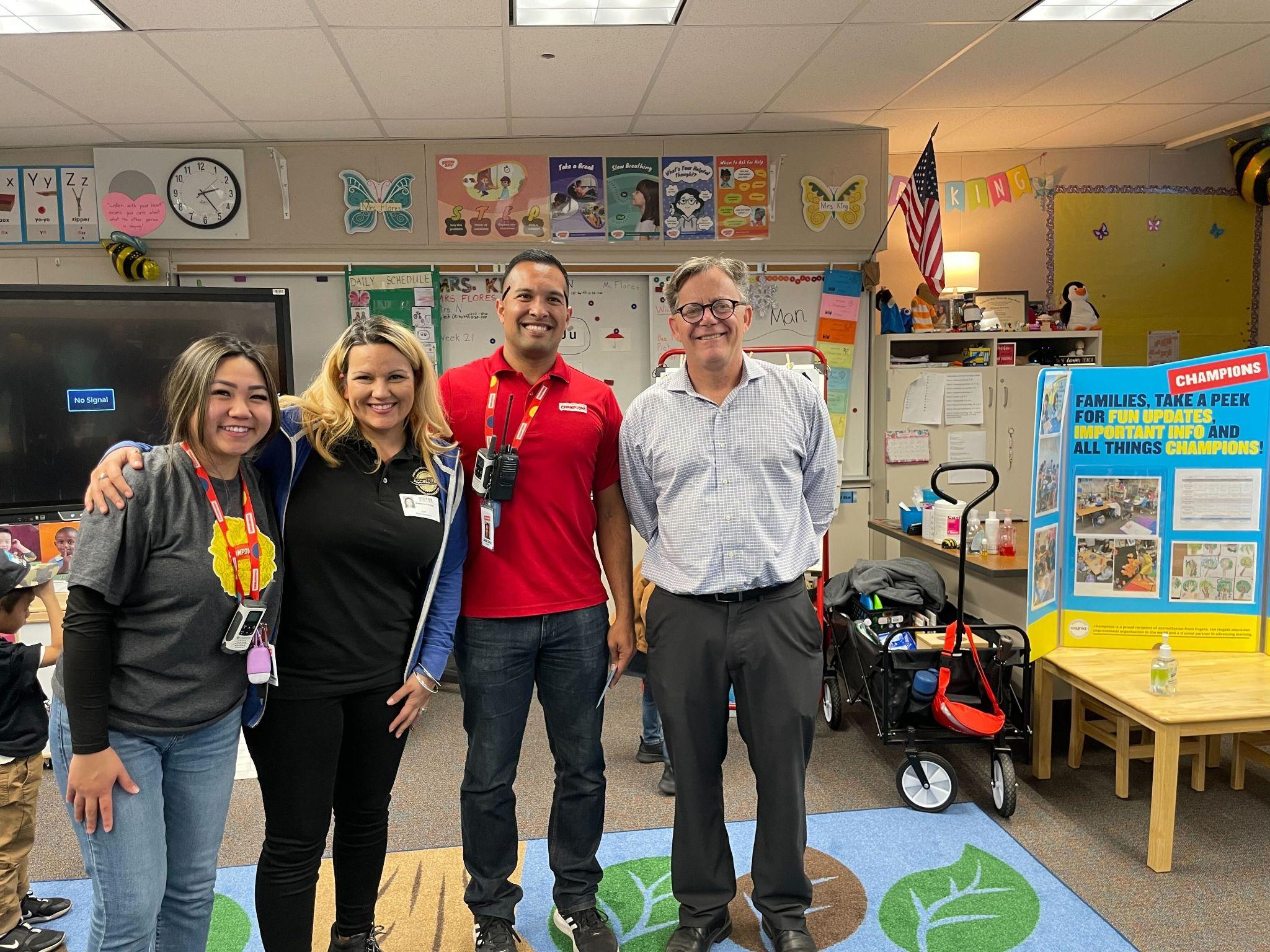 Every month, my office recognizes an outstanding community member for their contributions to the district. Most of our past Citizen of the Month recipients have been lifelong residents of SD-29, and many have lived in the region for decades. This past month, we had a temporary visitor whose impact was nothing short of remarkable. During its stay in Cypress, "Snowy" the Arctic Owl captivated our region and electrified bird watchers and other nature lovers alike. Unless you somehow missed the extensive coverage of its stay, you're aware that the Snowy Owl normally makes its home in the Arctic tundra and is rarely seen in latitudes this far south.
For reasons which may never be fully known, "Snowy" somehow became the first known member of her species to visit our part of Southern California. As word of her sighting traveled, people came from far and wide to get a glimpse of her as she rested regally on a Cypress rooftop. An expert from the Owl Research Institute of Montana even visited and provided an educational lecture to the community.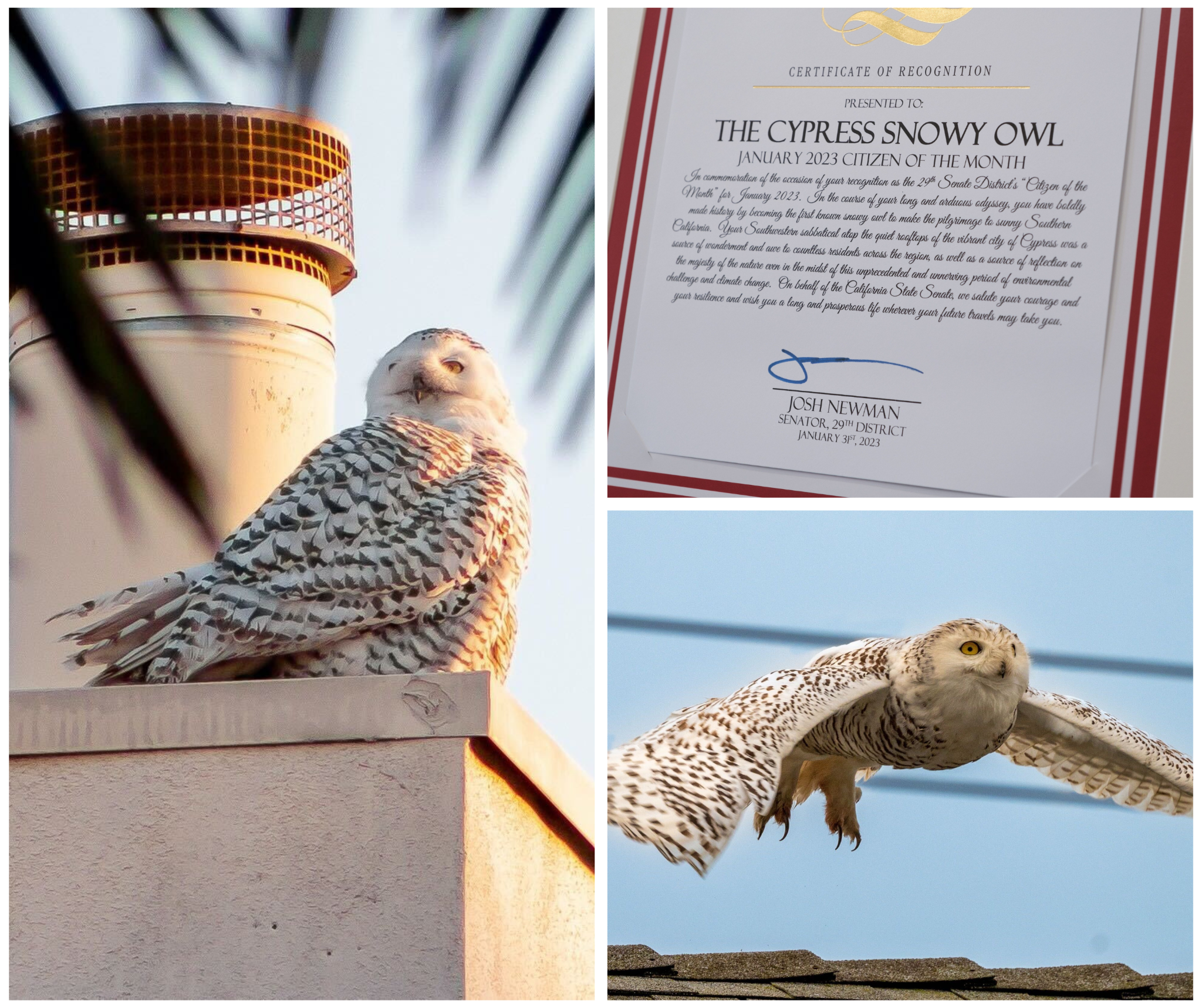 "Snowy" has since departed our area for presumably friendlier climes, but we're still proud to celebrate "Snowy" as SD-29's Citizen of the Month for January 2023. Thank you for your visit and its impact, and safe travels as you continue on your journeys.
If you're on the hunt for quality Cuban and Latin-American cuisine in the Greater Los Angeles area, you need look no further than Isla Cuban-Latin Kitchen & Rum Bar in the City of La Palma.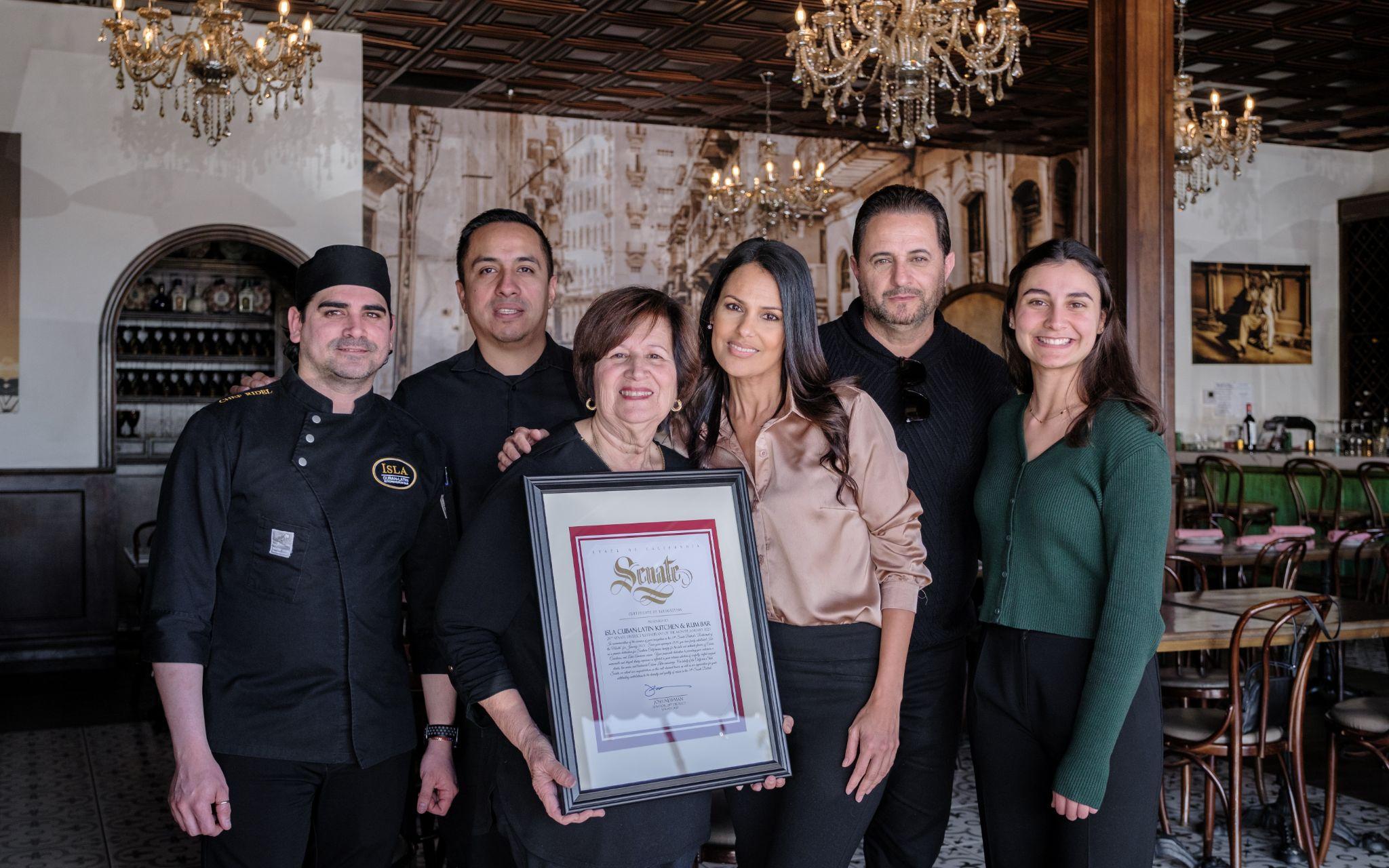 Isla Cuban-Latin Kitchen & Rum Bar is the 29th Senate District's Restaurant of the Month for January 2023. Inspired by his mother Deysi's cooking, Mauricio Diaz opened Isla's doors in 2019, bringing authentic Cuban and Latin flavors to Orange County. With its sophisticated ambiance, shaped by the interior design of Mauricio's wife Awilda, Isla is the true embodiment of a family-run business. The Diaz family's Dominican roots and their passion for bringing people together are reflected in their extensive selection of specially crafted original cocktails, bold and traditional seasonings, and elegant dining experiences.
If you find yourself craving fresh and delicious arroz con leche or bistec encebollado or any of their other delectable offerings, by all means stop by Isla at 30 Centerpointe Dr., Suite 12, La Palma, CA 90623.
Submit your nominations for Restaurant of the Month here and Citizen of the Month here.
From Erica Lucia, District Director:
"Earlier this month, I had the opportunity to join the Alzheimer's Association, Orange County Chapter at the grand opening of their new headquarters. For more than 40 years, the Alzheimer's Association has led a national effort to raise awareness, research a cure and provide support to caregivers and those living with Alzheimer's disease and other dementias. At the event, I learned that a staggering 700,000 Californians are affected by the illness, with 85,000 in Orange County alone. That's why AlzOC's efforts are so significant to not only those living with the disease but their family members as well. Each year, AlzOC hosts three Walks to End Alzheimer's here in Orange County to bring the community together and support the advancement of their great work, which I look forward to participating in."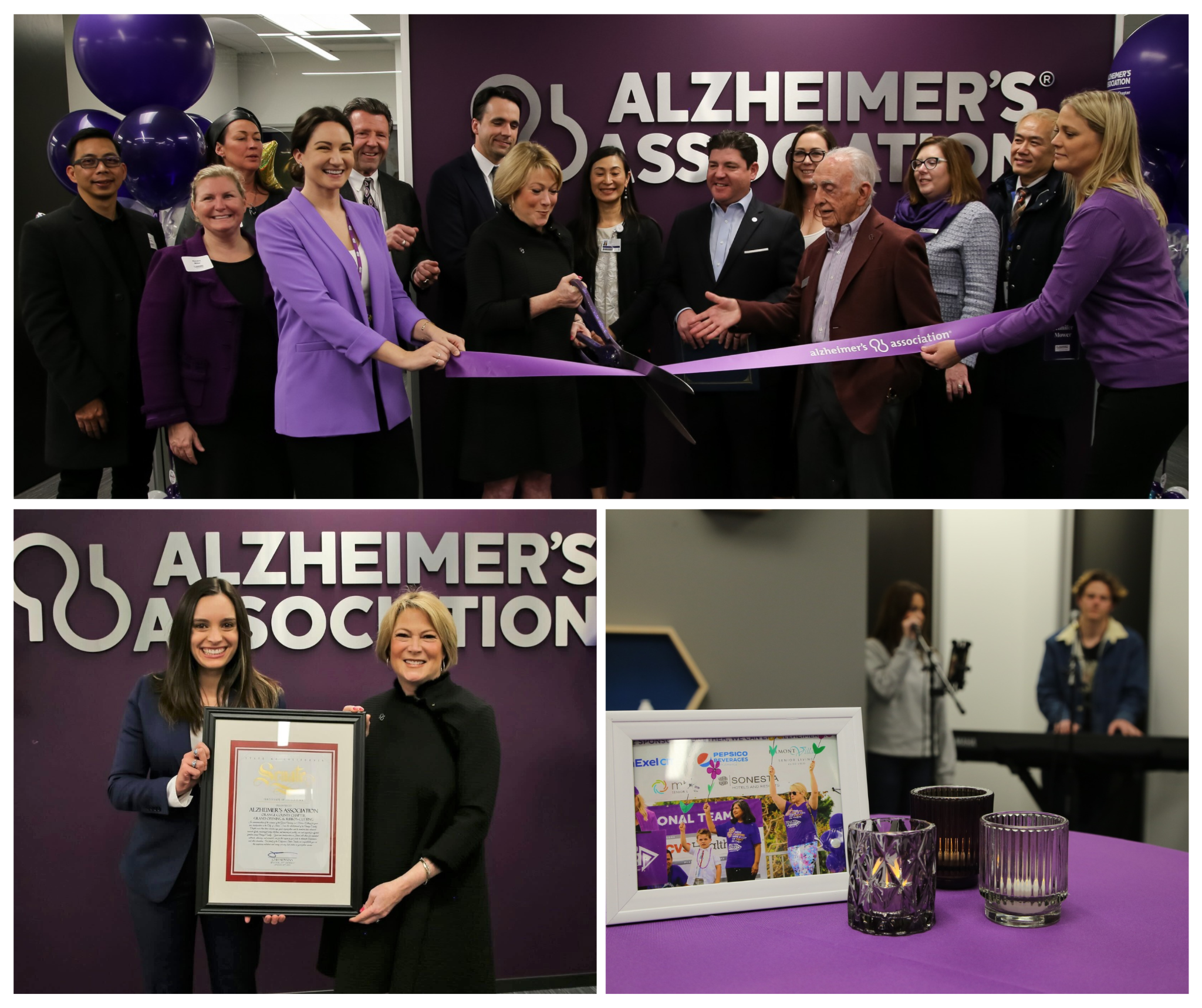 From Sheen Sidhu, serving the cities of Buena Park, Brea, and Yorba Linda:
"On January 19th, I had the opportunity to attend a regional seminar providing an update on California's water supply. Leaders from local utility agencies shared their vision of a resilient and sustainable water supply for the Southern California region and concluded with encouraging remarks on our progress toward achieving this goal. The symposium wrapped up by welcoming Adán Ortega as the new Metropolitan Water District's 20th Chair of the Board of Directors. Our office looks forward to a continued partnership with our local utility agencies as they work to deliver a safe water supply to our communities."

From Scott Do, serving the cities of Fullerton, La Habra, and Stanton:
"On Wednesday, January 18th, I had the honor of taking part in the groundbreaking ceremony for Walnut High School's new gymnasium alongside legislative district representatives, the Walnut Valley Unified School District and officials from the Cities of Walnut and Diamond Bar to witness the positive impact of Bond Measure WV. Thanks to funding provided by the bond the school district has been successful in its construction of this new athletics facility for students."

From Nathan Bass, serving the cities of Anaheim, Chino Hills, and Placentia:
"In this role, I've learned that you have to get off the main road and into the heart of a community to really learn its character and appreciate its unique traditions. Over the past three years, it has been a privilege to do just that and to participate in many of the 29th Senate District's most cherished events. On January 28th, I participated in the ringing in of the 2023 Lunar New Year at the Chinese-American Association's annual celebration hosted at Diamond Bar High School. Full of color, cheer and beautiful dragon dances, the festival was a joy to attend."

From Elizabeth Lavezzari, serving the cities of Cypress, La Palma, and West Covina:
"In January, we began the New Year with an exciting new visitor in my hometown of Cypress—a snowy owl. On January 19th, I had the pleasure of attending a lecture by wildlife researcher Denver Holt from the Owl Research Institute based in Montana. He shared information and photos from his 30 years of work studying snowy owls. The presentation was hosted by Sea and Sage Audubon Society in partnership with the Bolsa Chica Conservancy at the Cypress Community Center and attracted hundreds of residents, in-person and on Zoom, eager to learn more about this unexpected visitor. As many residents expressed, despite its short visit, the owl helped foster an important sense of community and curiosity in the District and beyond."
I'm very fortunate to have the privilege of serving you. As always, please let my staff or me know how we may be of service.
To contact the member of my team responsible for your community, click on their name to send an email:
STATEWIDE:
Did you know you can file your taxes for free online directly with the IRS? If you earned less than $72,000, you qualify to use the IRS's FreeFile program. Learn more here.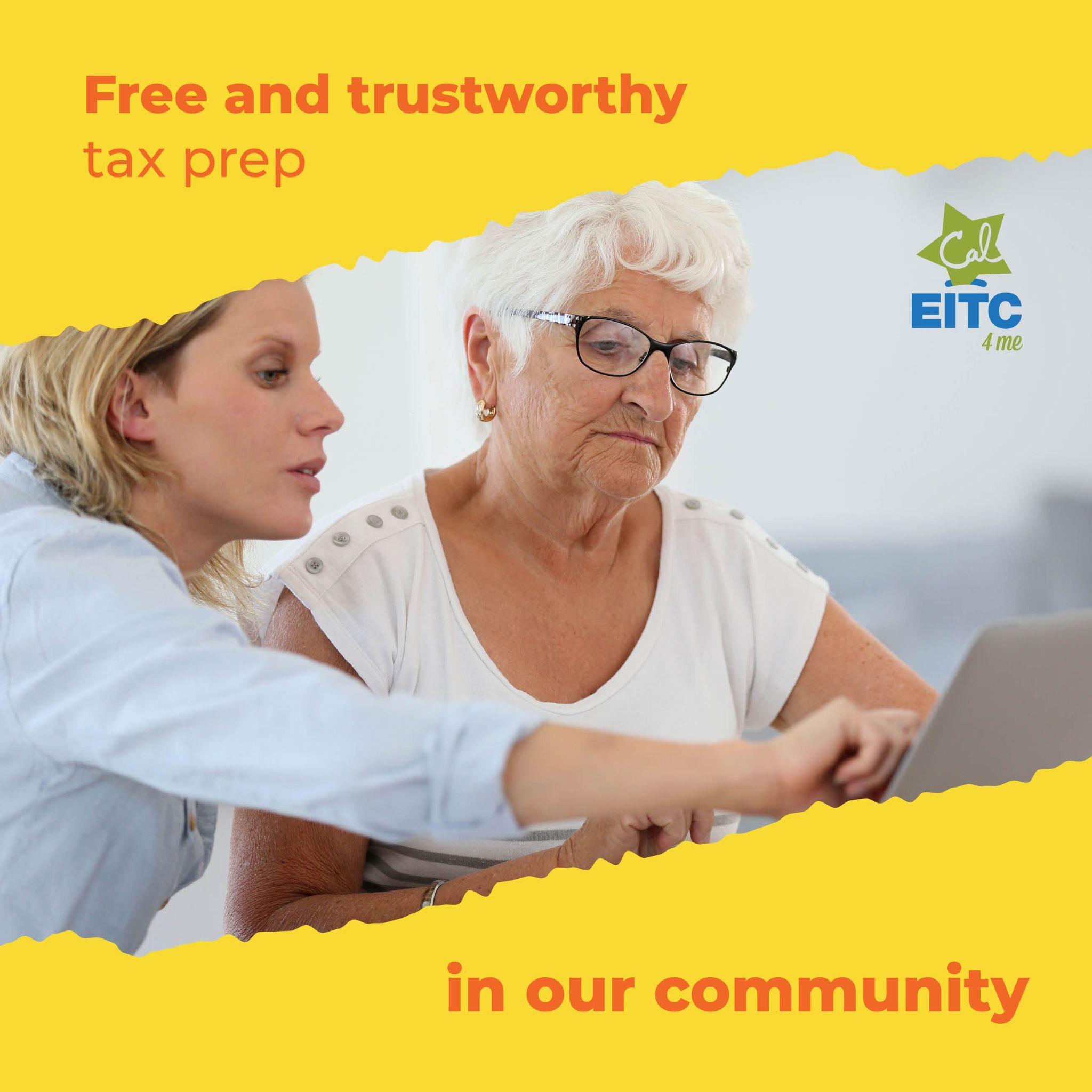 Victims of severe winter storms, flooding, and mudslides in California beginning January 8, 2023, now have until May 15, 2023, to file various individual and business tax returns and make tax payments. This includes the counties of Los Angeles, Orange and San Bernardino. More information is available here.
The eligible returns include:
Individual income tax returns normally due on April 18

Business returns normally due on March 15 and April 18

Farmers who would normally file their returns by March 1
Affected taxpayers may also claim disaster-related casualty losses on their 2022 federal and state income tax return or their tax return for 2023.

LOCAL:
If you're having difficulty paying your natural gas bill, the Gas Assistance Fund (GAF) may be able to provide you with a one-time grant for the amount of your gas bill, not exceeding $100. These funds are allocated on a first-come, first-served basis. Eligible customers can apply here until all funds are depleted.
To qualify for GAF, you must meet the following requirements:
The natural gas bill must be in the name of the applicant requesting assistance.
The billing address must be the applicant's primary residence.
The applicant must not apply for more than the maximum GAF allowance for the current program year.
The applicant must meet the income guidelines.

Chino Hills Water Saving Programs and Rebates
The City of Chino Hills works with our regional partners to offer multiple rebate opportunities as a cost-effective way for residents and businesses to save water and money. Residents are encouraged to apply for these rebates through a quick and easy application process.
To learn more about the water saving programs available to Chino Hills residents, visit the City's website.
The 5th Annual West Covina "Film It" Festival is accepting short film submissions for the 2023 festival taking place this summer. If you are a student between the ages of 5-21 in Diamond Bar, Industry, Walnut or West Covina, you are eligible to enter a short film in the festival. Internship and volunteer opportunities are also available. More information can be found here.