Newsletter
Senator Newman's October 2022 Newsletter
Dear Friend and Neighbor,
All of us confront daily reminders of how homelessness touches every community in California. In the face of the complexities of what has become generally accepted as the crisis of our time, California has struggled to coordinate and centralize effective practices in a meaningful way. With more than 5,700 people sleeping on our streets on any given night, Orange County is, sadly, no exception.
Shortly after I first took office as your State Senator in 2017, I received a group of law enforcement leaders from cities across my district who wanted to discuss solutions to address leading public safety issues, including homelessness. Based on their insights and ideas, we conceptualized a regional effort to address the root causes of homelessness, as well as youth violence prevention and post-incarceration re-entry, and I successfully secured $20 million in initial funding for what is now known as the North Orange County Public Safety Collaborative.
Now well into its sixth year of operation, the Collaborative is unique in how it has taken a deliberately coordinated, data-driven approach to managing homelessness across eleven cities in Orange County. In addition to the initial funding, which covered its first four years of operation, I'm proud to have secured ongoing funding in the form of $7.8 million in the 2021-22 budget and an additional $8 million in the state budget most recently adopted by the Legislature.
This month, we'll usher in the next exciting phase of the Collaborative's development with the grand opening of the HOPE Center in Fullerton, which will serve as a centralized command hub where community health workers, community-based organizations and local law enforcement can convene to address homelessness through a community-wide, coordinated response. This highly leveraged and responsive approach will reduce duplication of services; enhance inter-city and inter-departmental communication; and prevent missed opportunities by focusing on matching the right resources with the right person at the right time.  
PBS recently ran a docuseries on the Collaborative's operation and impact, specifically as it relates to homelessness. Click on the link below for an inside look into this innovative, people-centered model that brings together an impressive array of partners employing a combination of human touch and technological innovation across multiple sectors.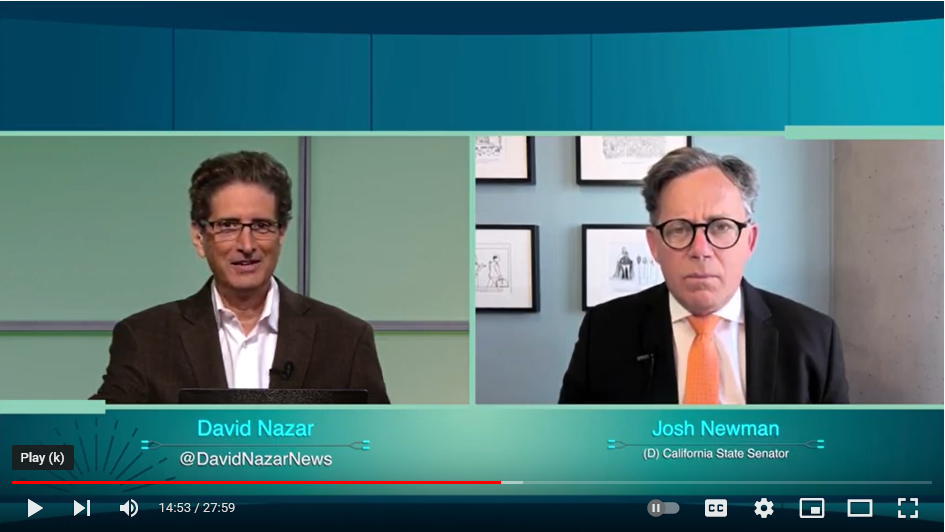 As always, if I may be of assistance, please don't hesitate to contact my office at 714-525-2342 or https://sd29.senate.ca.gov/contact.
All the best,
Josh Newman
Senator, 29th District    
If you're a regular reader of this newsletter or follow our office on social media, you probably know that each month, we highlight both a community member and a local eatery in Senate District 29 deserving of commendation and appreciation. We want to hear from you with your suggestions for who deserves these awards. You can submit your nominations for Citizen of the Month here and Restaurant of the Month here.
As prescribed by the California State Constitution, the Legislature works on a two-year timeline known as the "Legislative Session." As the current Legislative Session comes to a close, I'm proud to be able to look back on what my team and I have accomplished over the past two years, even as we're busy gearing up for the next Legislative Session which begins in January. We're already hard at work developing some of the legislative ideas we're looking to pursue in the next session, and my legislative team is always on the lookout for more good ideas as to how to make California more efficient, more equitable and more prosperous. Stay tuned for more as the new year gets closer.
End-of-Session Results
Over the course of the 2021-22 Legislative Session, the California Legislature worked through a positively mountainous total of 5,129 pieces of individual legislation. This year alone, we sent nearly 1,300 bills to the Governor's desk for his consideration. As you may be aware, according to the California Constitution, all bills that successfully pass out of the Legislature must be either signed or vetoed by the Governor by September 31st, or they automatically become law.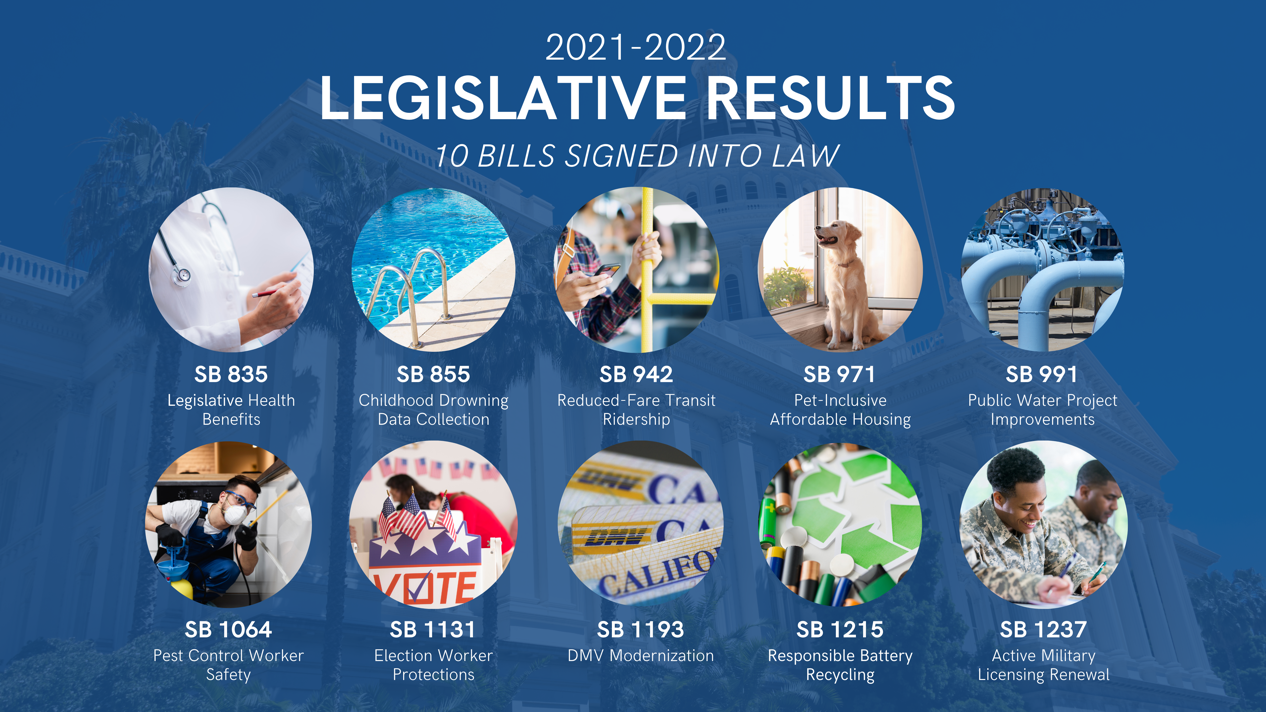 I'm very pleased to share that among the bills signed by the Governor this year are 10 bills that I authored. To highlight a few:
SB 1131, which provides protections for election workers and other state government employees, is especially timely as the midterm elections grow ever closer. In order to combat an increase in harassment of election workers, this legislation affords civil servants options for protecting their privacy. This is a sadly necessary measure, with recent surveys finding that nearly a third of local election officials are so concerned about job-related harassment or threats that they are considering leaving their jobs. The bill includes an "urgency" clause, which means it will go into effect immediately in order to support California's election workers during the upcoming November elections.
Note: as November 8th draws near, I urge you to check your own voter registration status and ensure that it's up-to-date.
SB 971 addresses a very real and increasingly common problem faced by renters with pets. In today's very challenging housing market, too many California families find themselves forced to choose between securing affordable housing and keeping a cherished pet. SB 971 will ensure that all housing developments that receive state or federal funding will be required to make reasonable accommodations for qualified applicants with pets.
SB 1193 will cut down wait times at the DMV by adding an online option for various notices and processes. We've all had the vexing experience of having to wait for long periods in line at the DMV for transactions that could have just as easily been done online. SB 1193 will make that possibility a reality.
SB 942 ensures the long-term viability of free and reduced-fare transit programs by removing red tape so California public transit agencies can more easily tap into pre-existing transportation funds. As California strives toward a greener future, expanding access to public transportation is crucial to reducing greenhouse gas emissions.
SB 1237 waives burdensome licensure requirements and fees for active-duty military personnel serving our country. Currently, a service member on active duty must pay for the renewal of his or her business license despite not using it (for instance, if they are an optometrist or registered nurse).
Extension of the "District of Choice" Program in California's Public Schools
I'm also pleased to share that I was successful in advocating for the continuation of California's "District of Choice" program, with a five-year extension incorporated as part of the Legislature's education budget trailer bill (AB 185). The District of Choice program, which was originally established in 1993, allows students to attend classes in school districts that designate themselves Districts of Choice, including the 29th Senate District's Walnut Valley Unified School District and West Covina Unified School District. The reauthorization of the District of Choice program is essential for the tens of thousands of students and their families who have come to depend on the program for educational opportunities that otherwise would be closed off to them.
Join our Team!
We are looking for two enthusiastic, motivated individuals with a passion for public service to join our team and serve as District Representatives. The position requires familiarity with Orange County and issues facing the region. Duties entail representing the Senator in the community, corresponding with constituents and organizing events. An ideal candidate is a self-starter who thrives in a fast-paced, team-oriented environment. A sense of humor is not required, but it does make the job more enjoyable. Salary is commensurate with experience, starting at $4,108 per month. For more information, view the job posting here. If you are interested in applying, please submit a Senate application, cover letter and resume to Senator Newman's District Director, Erica Lucia at Erica.Lucia@sen.ca.gov.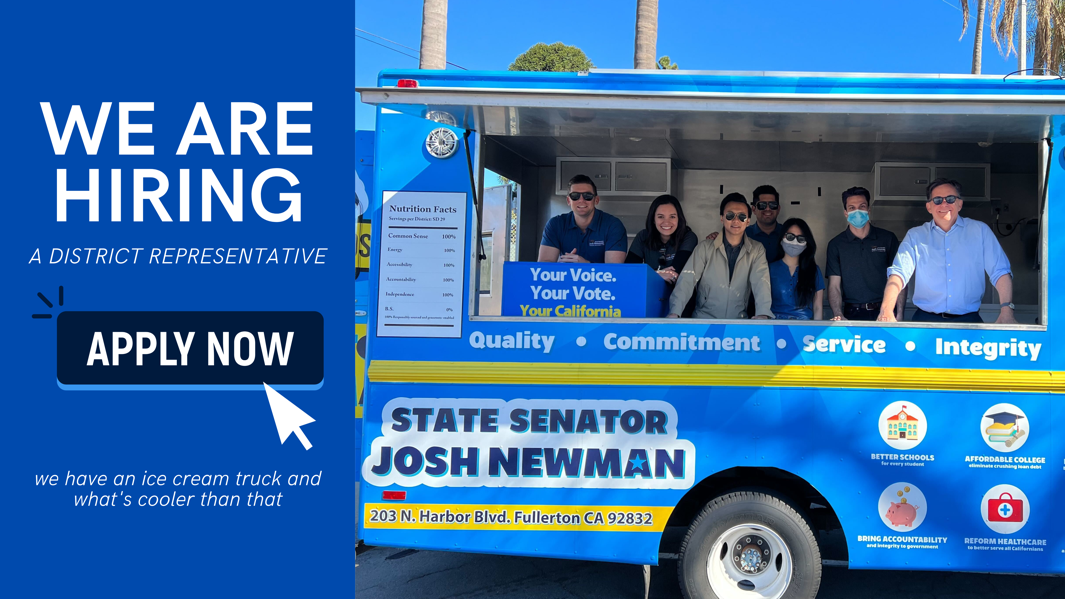 With the legislative session completed, it's great to be able to spend less time in Sacramento and more time here in the district. The first couple of weeks back home brought with it cultural celebrations, time spent touring local colleges, and of course, meaningful conversations with community members and local leaders.
Taekwondo Day
On September 4th, in celebration of Taekwondo Day, my office co-hosted an exciting cultural demonstration in collaboration with the City of Fullerton, the Dosan Ahn Changho Memorial Foundation of America, the California Taekwondo Committee and CSU Fullerton. We welcomed Chosun University's award-winning taekwondo performance team (which was featured on "America's Got Talent" last year) and were treated to a dazzling display of head-high kicks, gravity-defying flips and flying shards of shattered wooden boards. The university's K-Pop dance team also performed some of their impressively choreographed K-Pop dance routines.
Attendees were also treated to a display of traditional Korean dance, a Korean youth choir performance and an educational presentation on Korean culture by the Dosan Ahn Chango Memorial Foundation of America. Established in honor of Korean independence activist Ahn Changho, the Foundation has been instrumental in actively preserving and celebrating Korean American identity through its community development efforts.
Many thanks to Fullerton Mayor Fred Jung, Irvine City Councilmember Tammy Kim, Fullerton Commissioner James Ko, CSUF Student Recreation Center Manager Aaron Tapper, and to Scott Do on my staff, all of whom worked tirelessly to coordinate this very successful event.
Titan Pride

It's always a pleasure to meet up with CSUF President Fram Virjee and hear about the latest developments in the Titan community. During a recent meeting, we caught up on the plans for the university's new Engineering and Computer Science Innovation Hub, which received an allocation of $67.5 million in the 22-23 California state budget. When completed, this state-of-the-art facility will support the growing need for a highly-skilled, STEM-trained workforce and will serve as a center for innovation and collaboration.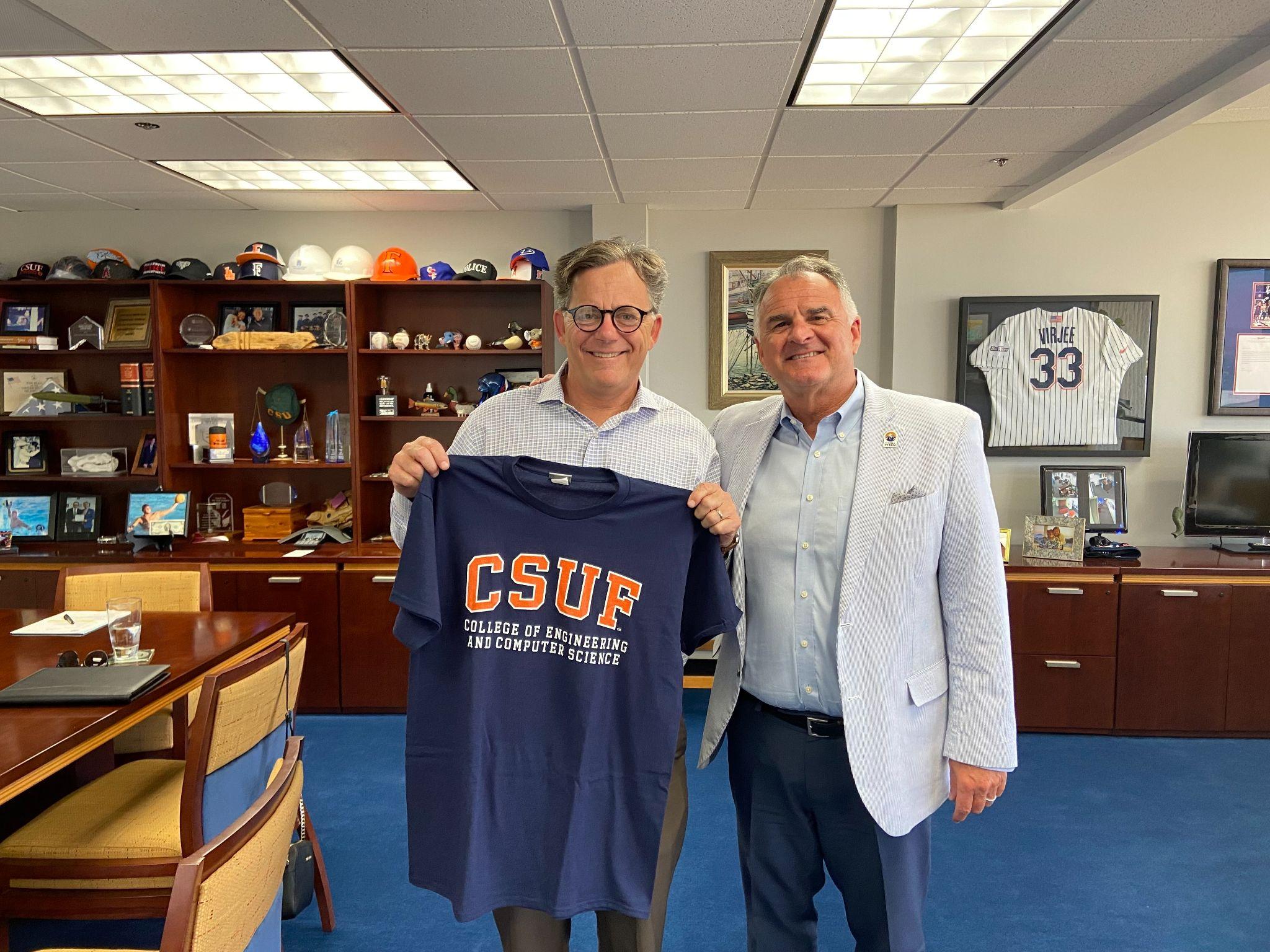 We also discussed the university's latest student housing success— this fall semester, 600 CSUF students will be able to enjoy affordable on-campus living in Noble, Redwood and Laurel. This fully-equipped new housing community will allow for the kinds of immersive and transformative college experiences for Titans that COVID often denied over the past two years.
3rd Annual Mid-Autumn Festival in Stanton
There's a bit of magic that takes place every year on the 15th day of the 8th lunar month. Vietnamese communities know it as Tết Trung Thu, but it's also known as "Mid-Autumn Festival," "Moon Festival," or even "Mooncake Festival" (an improper but delicious-sounding colloquialism).
Over the past two years prior, as the challenges created by COVID forced us to improvise, we organized drive-through celebrations to celebrate the Mid-Autumn Festival. This year, with the worst parts of the pandemic finally behind us, my office once again partnered with Stanton Councilmember Alyce Van, Julie Diep of OC Autism Foundation, Garden Grove Mayor pro tem Diedre Thu-Ha Nguyen and State Senator Tom Umberg for an in-person Mid-Autumn Festival celebration, which was generously hosted by the good folks who run Rodeo 39 – a very cool local food hall on Beach Boulevard in Stanton. The more than 1,000 people who attended this year's celebration received goodie bags filled with mooncakes, lanterns, coloring books and other fun snacks.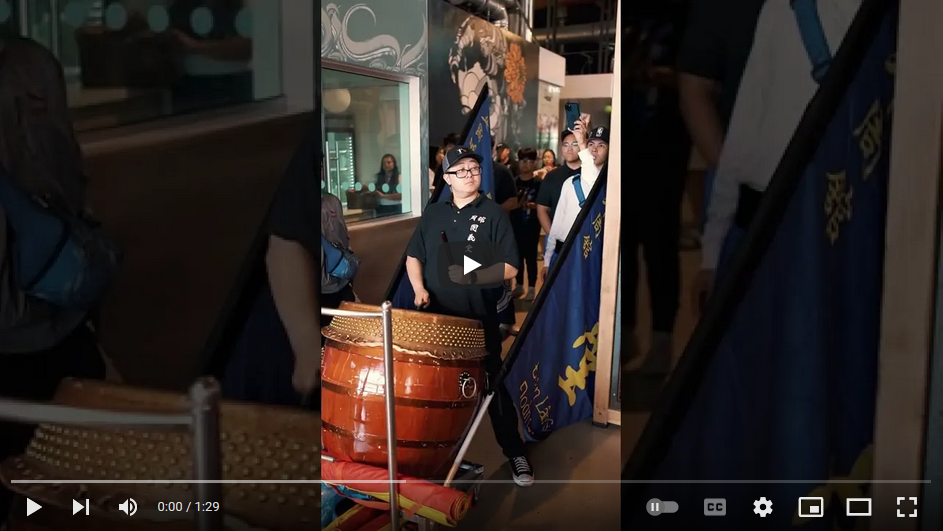 Over the course of the event, attendees enjoyed live music, captivating dance performances by the Vietnamese Artists Friendship Development Center and the many delicious eateries that Rodeo 39 has to offer. Guests were also treated to the excitement of a traditional lion dance.
A special thank you to Rodeo 39 for graciously providing a wonderful event space, and to Austin Ritter and Paul Chi, who assisted with logistics throughout the event. And thank you again to everyone who worked to make this year's Mid-Autumn Festival such a smashing success. We're already looking forward to doing it again next year.
Tour of the Cypress College Veteran Resource Center
On September 20th, at the invitation of Cypress College President JoAnna Schilling, my staff and I visited the Cypress College campus and were treated to a tour of the newly renovated Cypress College Veterans Resource Center. As the result of recent increases in support and funding, the Center has been able to expand services and add an array of essential educational resources for student veterans and service-connected students. The truly impressive new facility includes an outdoor patio, expanded room for study and collaboration, a computer lab and private counseling offices.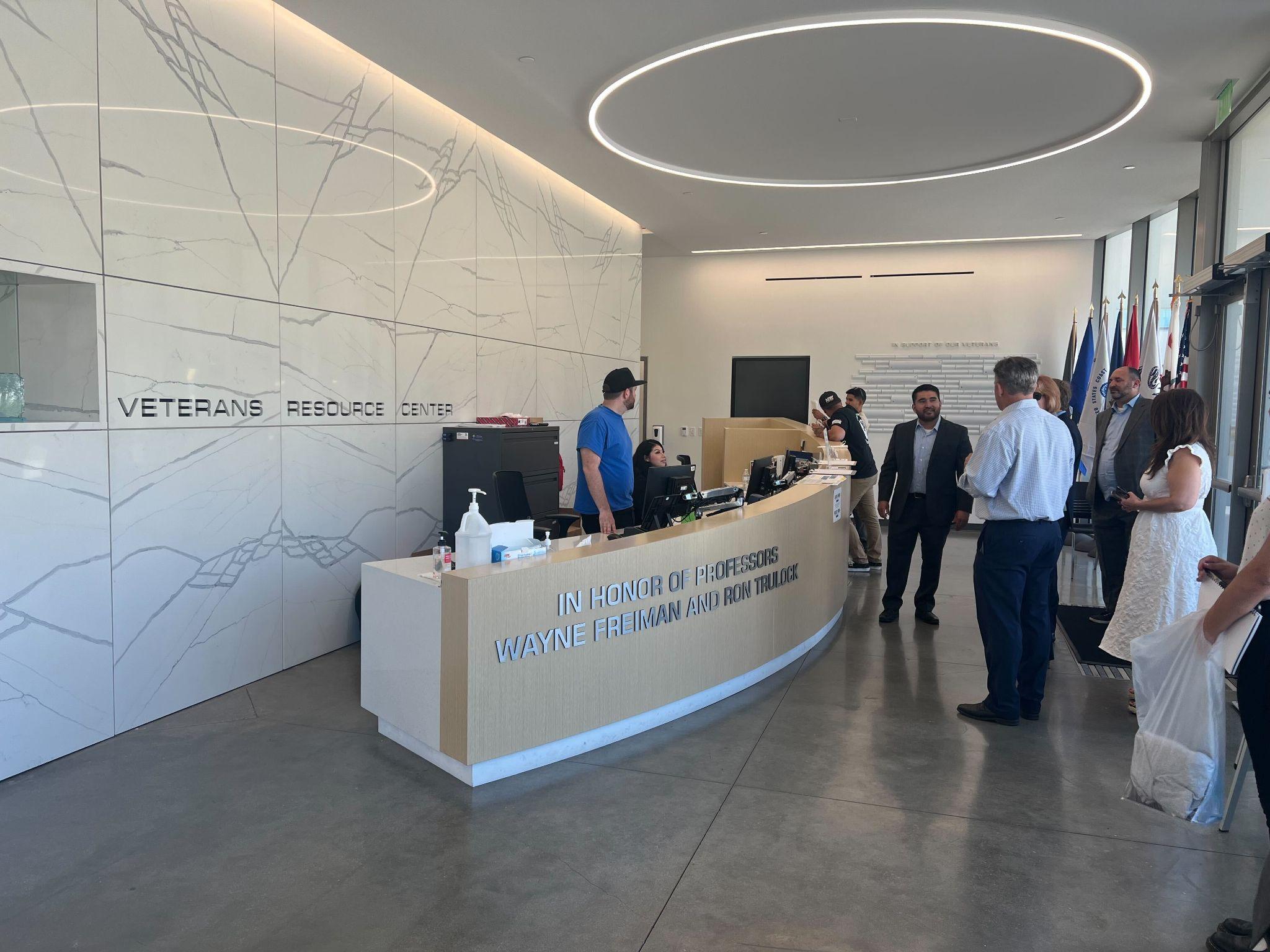 And our tour of the Veterans Resource Center wasn't the day's only highlight. Cypress College boasts a beautiful new SEM (Science, Engineering and Math) building with a cutting-edge Immersive Digital Classroom and planetarium. The domed ceiling of this impressive 96-seat building allows for breathtaking digital motion projection, and we were able to experience a truly awesome virtual tour of the heavens. A big thank you to Professor Michael Frey of the Cypress College Astronomy Department for taking the time out of his busy day in the midst of the semester to play host for us and provide us with the very cool demo.
Speaking of our visit to the Cypress College Veterans Resource Center, I'm very pleased to honor its director, Juan Garcia, as our September "Citizen of the Month."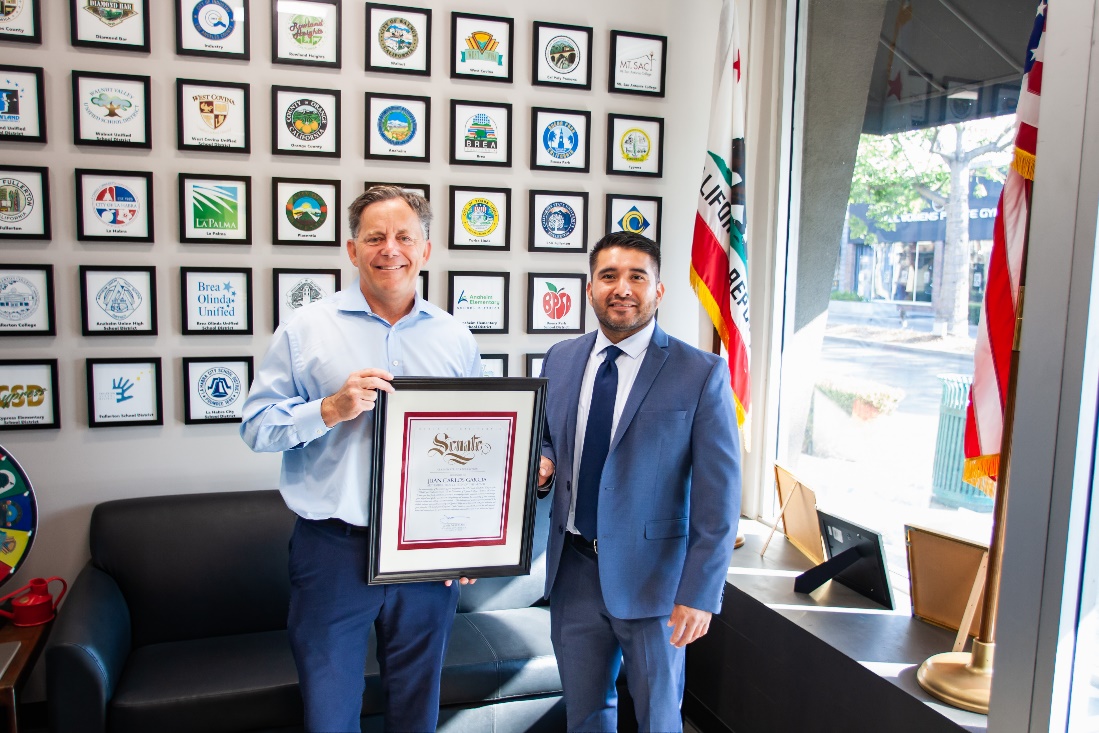 I've known Juan for more than five years; now under his leadership, the Veterans Resource Center has continually expanded and improved to provide vital assistance to active-duty members and veterans as they further their education at Cypress College. These services include academic, career and veteran benefit counseling in addition to mental health services and tutoring programs.
Juan draws from his own experience as a veteran who served three deployments under "Operation Enduring Freedom" in the Middle East to assist veterans and service members in navigating the college system and the various challenges surrounding it. He and his terrific team, which include Adjunct Counselor Esmeralda Martin and Special Projects Coordinator Nick Gutierrez, always strive to ensure that military and veteran students are in the best possible position to make a successful transition from military to academic life on the way toward achieving their educational and post-service goals.
Thank you to Juan, Esmerelda and Nick for all of your leadership and steadfast support for service members, veterans and their families.
Ask anyone from Diamond Bar for the best place to chat over coffee, and they'll probably suggest you get a great bagel with that, too.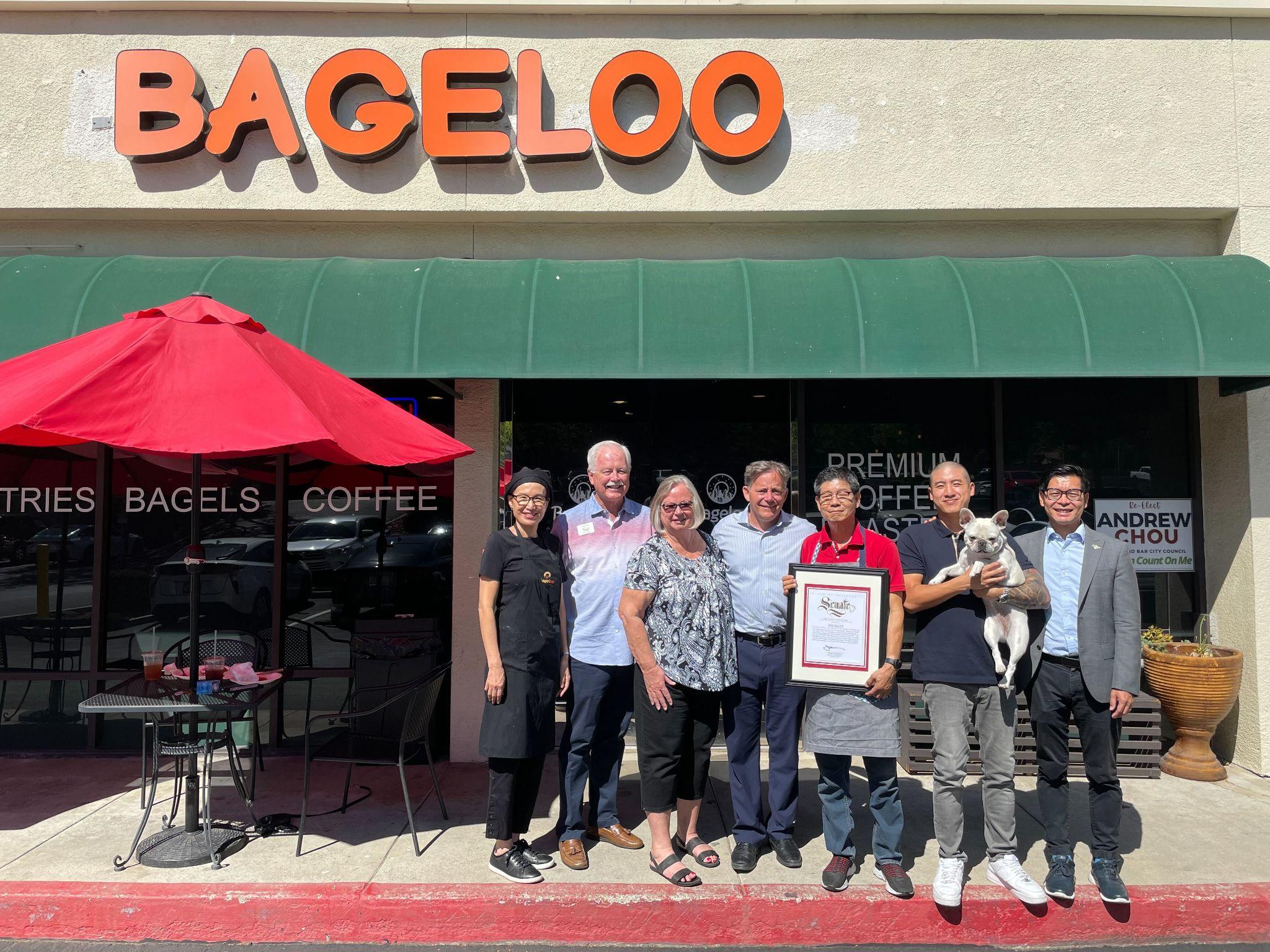 For the month of September, my office is proud to recognize Bageloo as the 29th Senate District's "Restaurant of the Month."
The name Bageloo is a portmanteau of the words "bagel" and "igloo" which, according to Kelly, translates more or less to Bagel House. Since opening their doors in 2018, Kevin and Kelly Oh have firmly established Bageloo as a beloved community gathering space offering made-from-scratch New York-style bagels, French American pastries and craft-roasted coffee. The entire Oh family has worked tirelessly to make their customers feel right at home. This recognition was well-deserved, and we were pleased to have Diamond Bar City Councilmembers Steve Tye and Stan Liu, as well as their wives, Patty and Margaret, join us for the occasion.
 If you're ever in the market for a great coffee or a delicious lox bagel sandwich, be sure to stop by Bageloo at 1200 S Diamond Bar Blvd #102, Diamond Bar, CA 91765.
From Erica Lucia, District Director: "On Tuesday, September 13th, I had the opportunity to attend the grand opening of the Headquarters and Innovation Center for CarbonCapture Inc. in the Los Angeles Arts District. This event marked a significant milestone in their mission to combat climate change through innovative technologies and cutting-edge carbon removal and storage solutions. CarbonCapture Inc. is set to embark on "Project Bison," which will deploy low-cost, modular direct air capture systems capable of removing approximately 5 million tons of atmospheric CO2 annually by 2030. CarbonCapture Inc.'s CO2 removal project is the largest in the world, and it was a treat to learn about a local, California-based company committed to working to move our planet toward a decarbonized future. Our office recognized their great work and commemorated the occasion with Certificates of Recognition."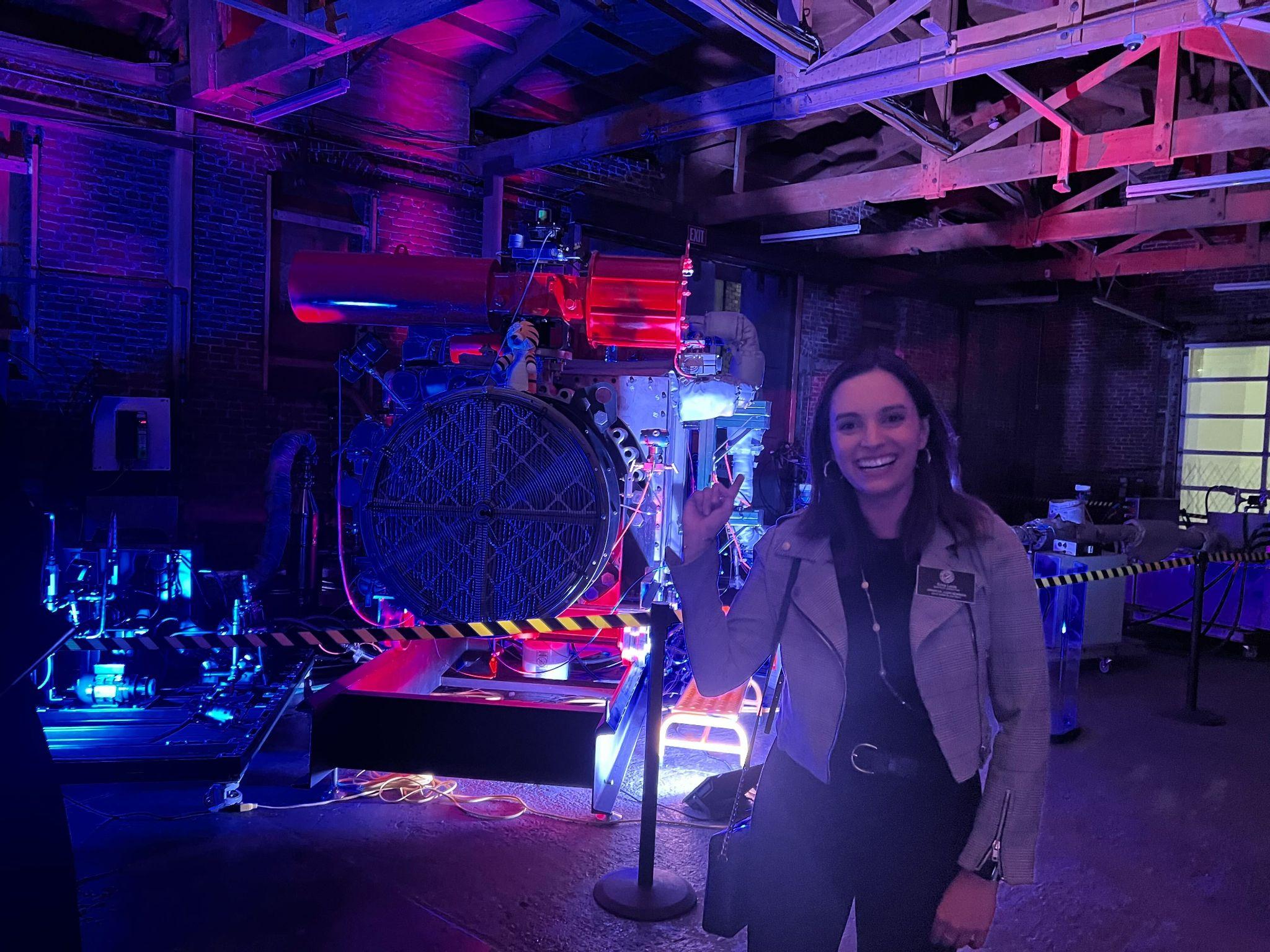 From Scott Do, serving the cities of Fullerton, La Habra, and Stanton: "On the evening of September 16th, I had the privilege of attending the CSU Fullerton Center for Healthy Neighborhoods' "Community-Building Initiative" celebration. This group of dedicated community leaders devotes their time to help transform Fullerton neighborhoods that are facing disparities in healthcare, education and gang violence. As someone who grew up in the City of Fullerton and attended its public schools, it is humbling and inspiring to know that there is a community of people that is so passionate and committed in their efforts to improve these unfortunate circumstances for future generations. Thank you all for your fight."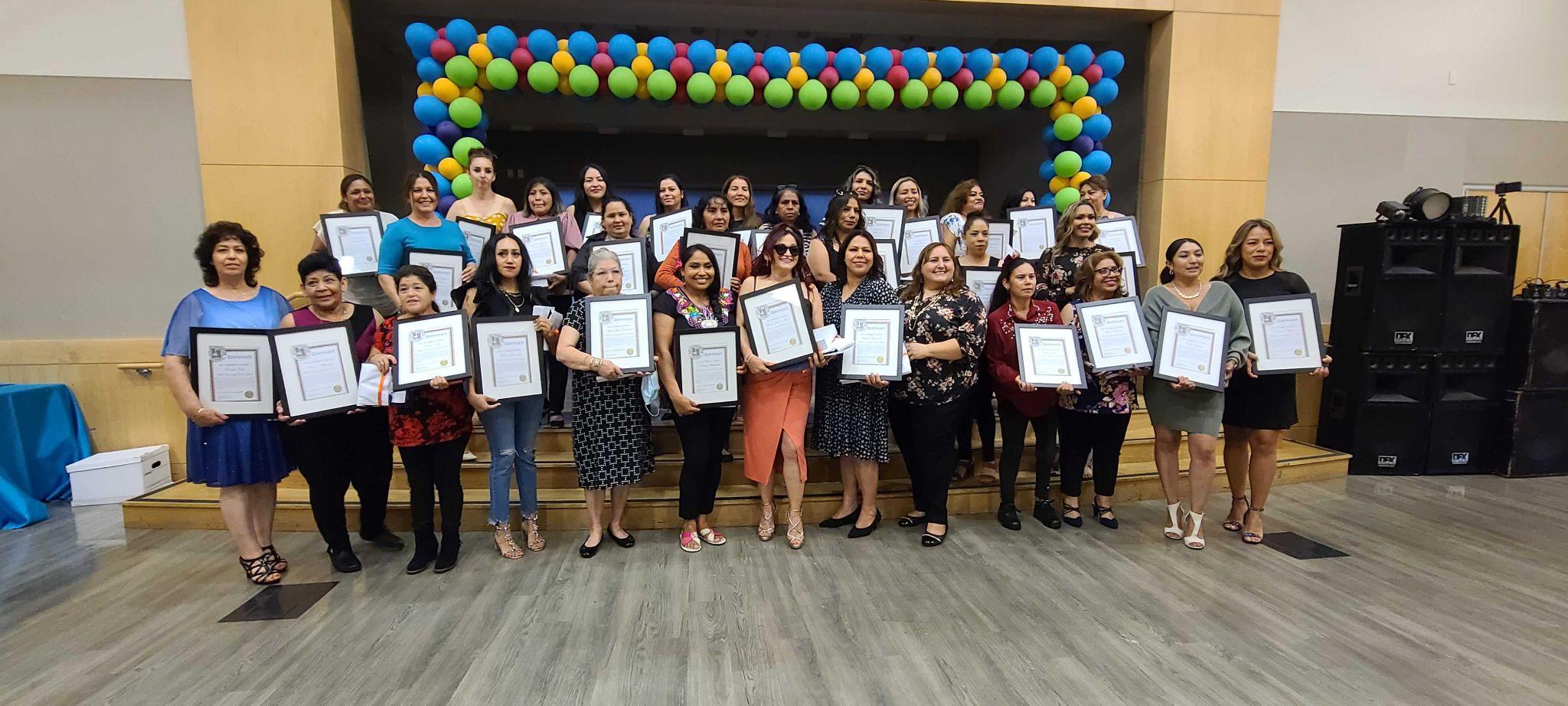 From Kasey Condon, serving the cities of Buena Park, Brea, and Yorba Linda: "Happy Fall SD29! The past month has been extremely busy in the District as summer has wrapped up and things are back to business-as-normal after summertime vacations. On Saturday, September 24th, I was fortunate to attend the City of Buena Park's inaugural celebration of "BP CultureFest." This vibrant cultural festival showcases some of the remarkable and culturally diverse groups within North Orange County while celebrating multiculturalism and inclusivity in our community. It was an incredible collection of performances, cultural education and delicious food. I was blown away by the talent and enjoyed seeing many of you out and about. I hope everyone has a fantastic October, and I look forward to seeing you around the District!"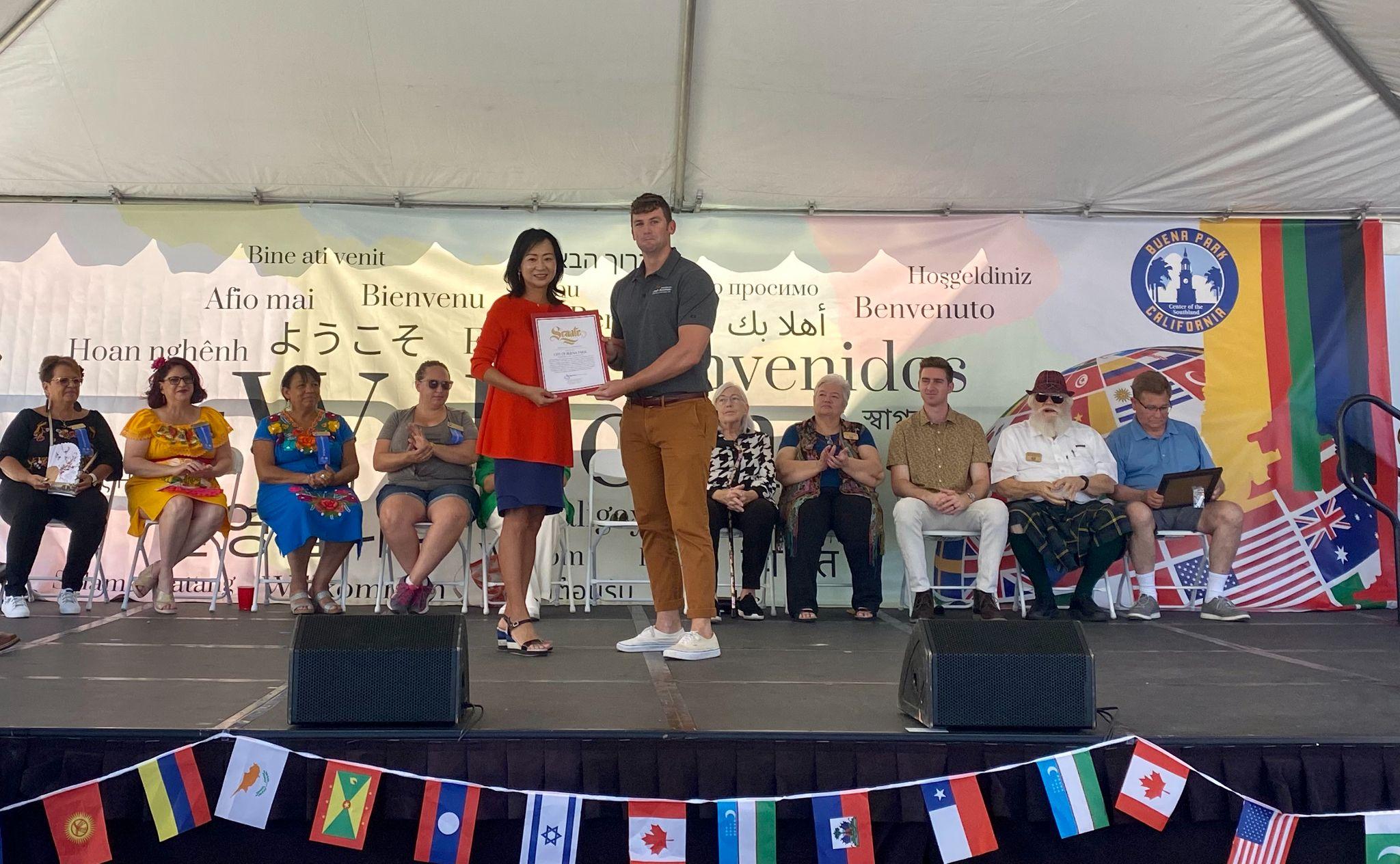 From Brandon Wong, serving the cities of Diamond Bar, Industry, Walnut, and Rowland Heights: "This month, I had the pleasure of attending the ribbon-cutting for Diamond Bar High School's newly modernized 500 Science Building. The project was made possible by local bond Measure WV, and includes 18 new state-of-the-art classrooms and collaborative learning spaces. These new facilities are a world away from the old, dimly lit schoolrooms of the past. The state-of-the-art equipment allows teachers to incorporate new experiments into their curriculum, and the expansive windows provide plenty of natural light which has been shown to benefit student well-being and attention. A warning to all DBHS students: watch out for the dead body in Mr. Mejia's room! I had a lot of fun seeing how students learn chemistry and forensic science through interactive crime scene simulations, evidence-gathering, and — you guessed it — a giant dead body."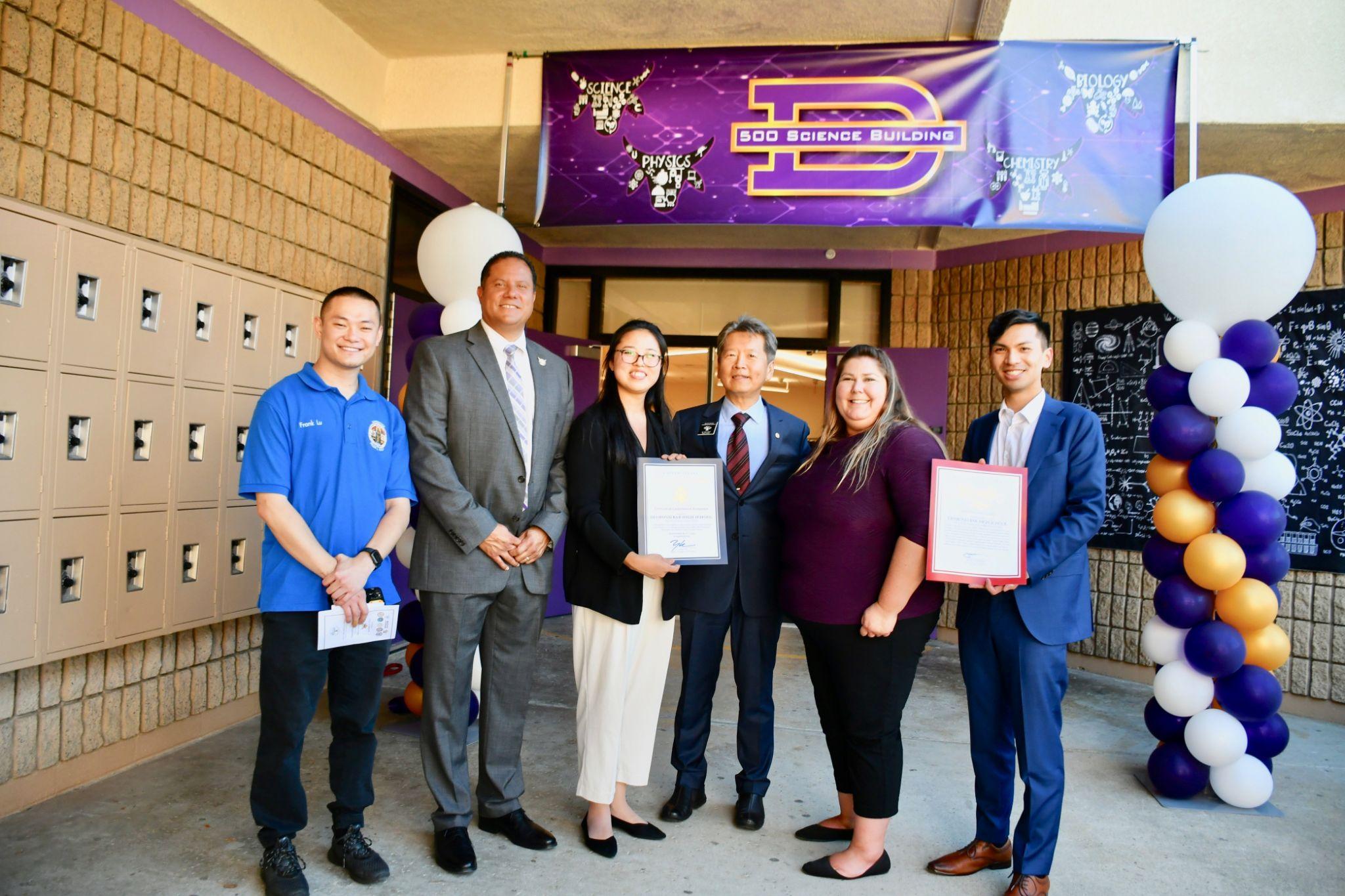 From Elizabeth Lavezzari, serving the cities of Cypress, La Palma, and West Covina: "On September 17th, I was happy to join Plaza West Covina in celebrating Hispanic Heritage Month at their annual festival. After recognizing the organizers of this incredible community event, I enjoyed performances by the Mariachi Divas and Ballet Folklorico Ollin. This occasion brought together small businesses, community partners and residents in a celebration of the contributions and traditions of the Hispanic community. Great work Plaza West Covina, UNIDOS Community Events, the City of West Covina and the Greater West Covina Business Association on organizing such a fun and family-friendly event for the community!"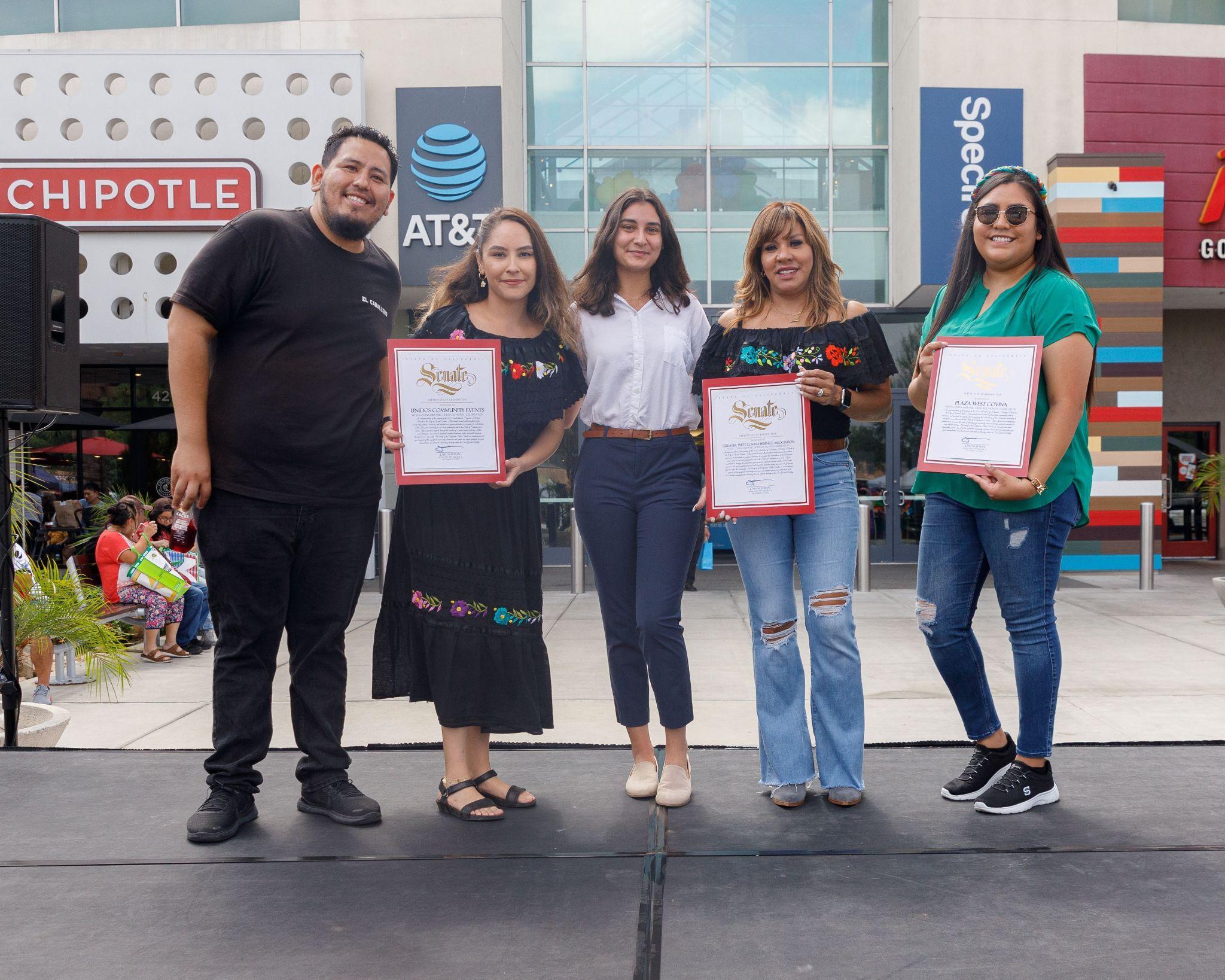 From Nathan Bass, serving the cities of Anaheim, Chino Hills, and Placentia: "Among the thousands of families displaced by the war in Afghanistan, hundreds have now found refuge in California. On September 19th, I had the opportunity to attend a no-cost dental hygiene clinic for many of those Afghan families living in Orange County. Enabled by the collaborative effort of three organizations — Afghan Refugee Relief; West Coast University; and the rideshare company, Uber — more than 100 families received free dental cleaning and disease screening services by students at the Anaheim campus of West Coast University. I was immensely impressed by the compassion the West Coast dental hygiene students brought to their efforts to meet the essential needs of those affected by the Afghanistan refugee crisis."
I'm lucky to have the privilege of serving you. As always, please let my staff or me know how we may be of service.
To contact the member of my team responsible for your community, click on their name to send an email:
Below is a list of resources that may be helpful to you and your family:
STATEWIDE:
Register to Vote
The last day to register to vote for the November 8th, 2022 General Election is October 24th, 2022.
All active registered voters in California will receive a vote-by-mail ballot for the November 8th General Election. Your county elections office will begin mailing out ballots no later than October 10th, 2022.
Your General Election ballot will include:
7 Ballot Propositions
Statewide candidates for U.S. Senate, Governor, Lieutenant Governor, Secretary of State, Controller, Treasurer, Attorney General, Insurance Commissioner, Member of State Board of Equalization and State Superintendent of Public Instruction
Candidates for U.S. House of Representatives, State Senate and State Assembly
Candidates for California Supreme Court Justice
Other local candidates and measures
You can return your vote-by-mail ballot by mail with prepaid postage as long as it's postmarked on or before Election Day and received by November 15th, 2022, or in-person to a secure ballot drop box, voting location or your county elections office by 8:00 p.m. on November 8th, 2022.
 

California Launches Abortion.ca.gov
In partnership with several offices and departments across state government and California reproductive groups, the Office of Health Equity's Gender Health Equity Section has officially launched California's Abortion Access website.
This new website includes pertinent information for people both in and outside of California about accessing abortions, their legal rights, where to find providers, how to pay for services, how to find financial assistance, ways to locate wellness and emotional support and more.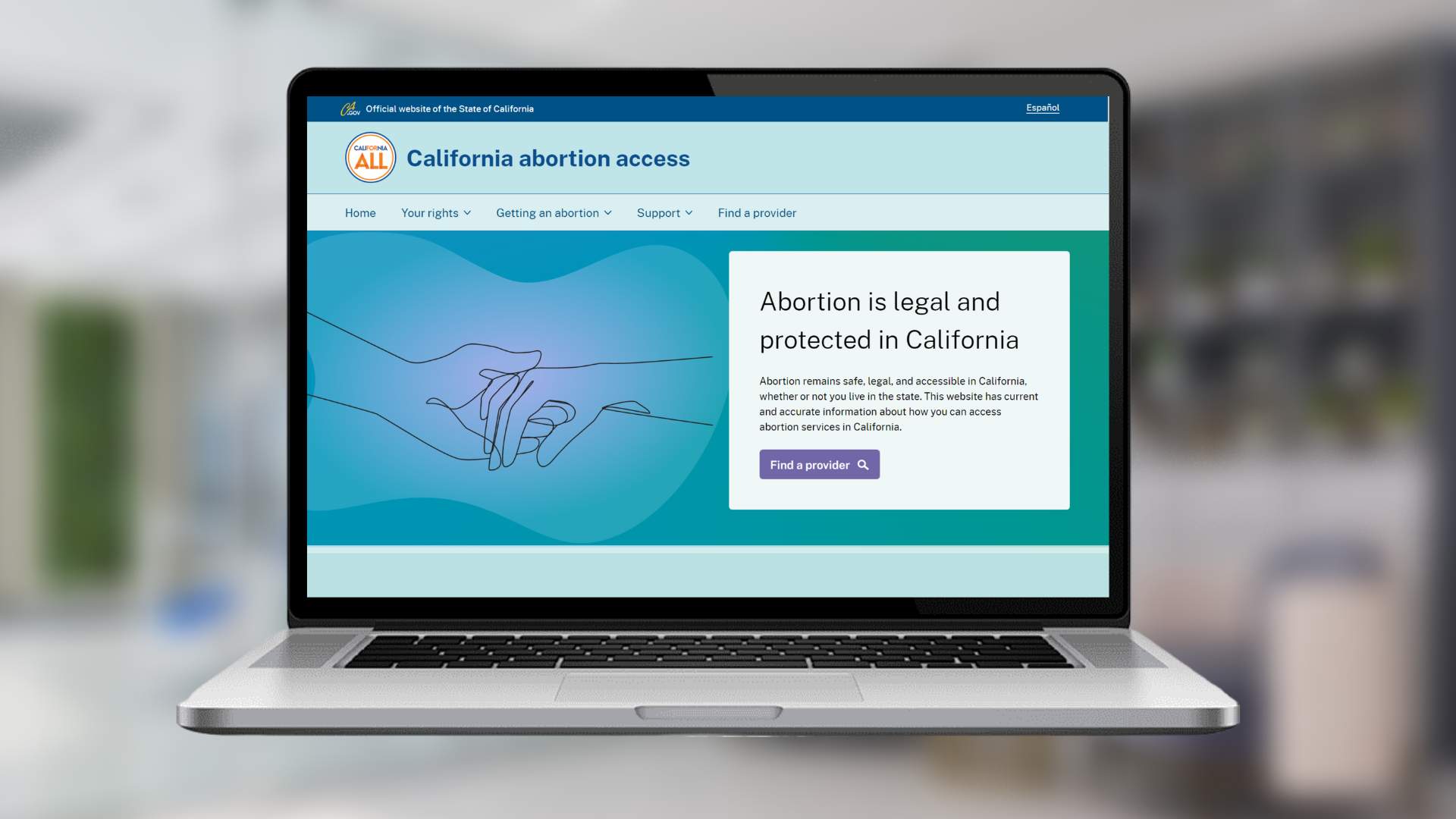 Updated COVID-19 Boosters Available NOW
The FDA has authorized the updated Moderna booster for adults 18 years and older and the updated Pfizer booster for those 12 years and older. Previous boosters were monovalent and contained one strain, while these updated boosters are bivalent and add the Omicron strains that have been prevalent in the most recent cases. Anyone 12 years and older who has had their primary series should get the updated booster at least 2 months following any COVID vaccine or booster dose.
It is also recommended that everyone 5 years and older get boosted, if eligible, with the vaccine that is available to them. Children aged 5-11 years who received Pfizer for their primary series may continue to get the Pfizer booster based on the original strain.
You can book an appointment here.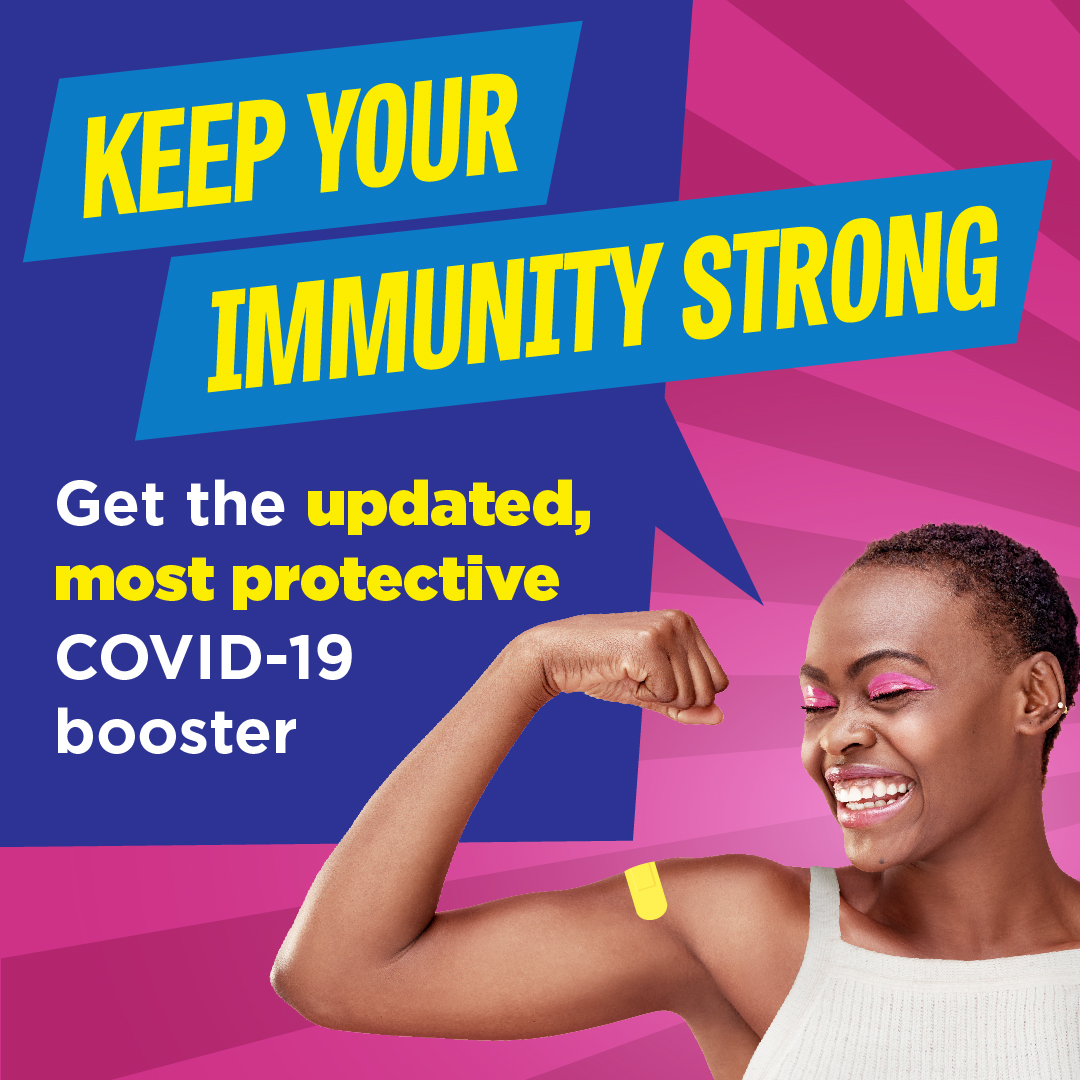 Apply to Be an AmeriCorps Partner Organization
California Volunteers is now accepting applications for 2023-2024 AmeriCorps State funding. Successful applicants receive federal funds and an allotment of full-time or part-time AmeriCorps member positions to help address community problems through service and volunteer action.
You can become part of a growing number of partner organizations helping to address California's most pressing issues by providing paid opportunities for individuals to serve their communities. 
This year, California Volunteers will prioritize programs that address the following critical needs: 
Climate action
Education
Food insecurity
Disaster response
Environmental stewardship
Resource access
Apply today! Applications are due by 5 p.m. PST Thursday, October 27th, 2022. 
For more information and to apply, visit the California Volunteers website.
LOCAL:
LA Metro Youth Council
Metro is accepting applications for the Metro Youth Council, which was created early this year to give young people and our future riders a voice in Metro's projects and programs.
Twenty-seven high school students between the ages of 14 to 17 will be selected to serve the 2023 council term. The members will engage in dialogue to critically examine issues on transportation and offer valuable perspectives on Metro's future initiatives.
The application period is from Wednesday, September 7th at 6 a.m. to Friday, October 14th at 11:59 p.m. You can apply here.
West Covina Health & Wellness Fair
West Covina is hosting its first health and wellness fair on October 9th, 2022 at the Sportsplex located at 2100 S. Azusa Avenue.
The event will run from 9 a.m. to 5 p.m. and will include live entertainment, food trucks and prizes. There will be free health screenings, Flu and COVID vaccines, health education demonstrations and more.
Admission is free. For more information, visit the city's event webpage.